WE MAKE EVERYTHING YOU DO EASIER AND FASTER.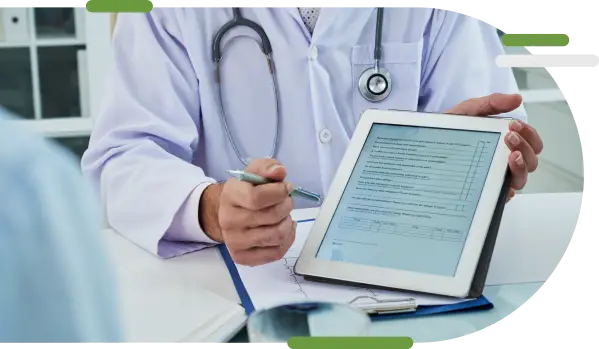 EHR (ELECTRONIC HEALTH RECORD)
With MyAdultDaycare Application, organizations can utilize a single, unified electronic health record (EHR) that connects all senior living lines of business with other care settings, streamlining operations across your entire organization. This one-stop Adultdaycare software enables automated electronic referral management, streamlined admissions, access to view and manage residents' care journeys and billing across multiple care settings. At its core, MyAdultDaycare creates efficiency across organizations so providers can place greater focus on delivering quality care.
TIME AND ATTENDANCE FOR FACILITY AND REMOTE
MyAdultDayCare check-in and check-out process is flawless. Because all centers have unique needs and population, centers have the option of group or individual check in. Daily, monthly and yearly attendance reports are easily produced. Provider can track time and attendance based on facility check-in or remote check-in.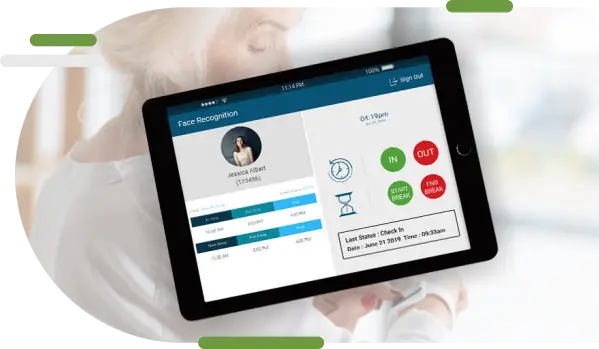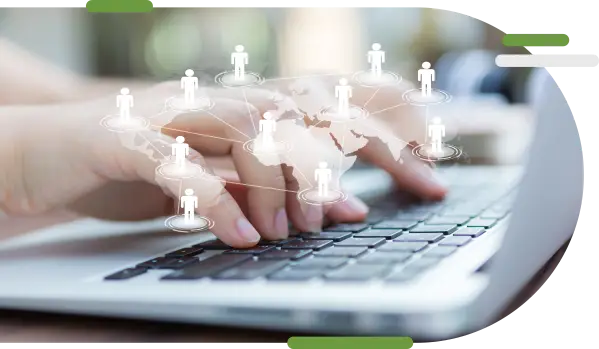 COMMUNICATION CENTER
Text Messages
Integrated HIPAA compliant module for customized for SMS, E-fax, Voice calls and Video call capabilities within Myadultdaycare EHR system for efficiency and Auditing.
Alert & Notifications
Custom role and event-based action steps are integrated into MyAdultDayCare existing workflow processes. Automatic alerts triggered by an advanced monitoring system signal accountable end-users when updates are needed.
INCIDENT REPORTING
Empowering a culture for patient, staff and visitor safety as a priority
From anywhere, at any time, Real-Time Incident Reporting enables staff to complete incident reports within the organization. From nurses to custodians - the ease and accessibility of this tool encourages staff to capture all events in order to better ensure a safe environment for all.
Incident Reporting Data Analytics Dashboards
Our MyAdultDaycare incident reporting system also provides an interactive dashboard that uses data analytics to drill down and apply rules. This actionable information provides visuals and reports to help leadership better understand trended volumes and contributing factors for reported incidents. The dashboards also allow organizations to gain valuable insight and visibility for the entire organization into key safety issues, thus providing direction for making organizations safer places for patients, families, visitors and staff.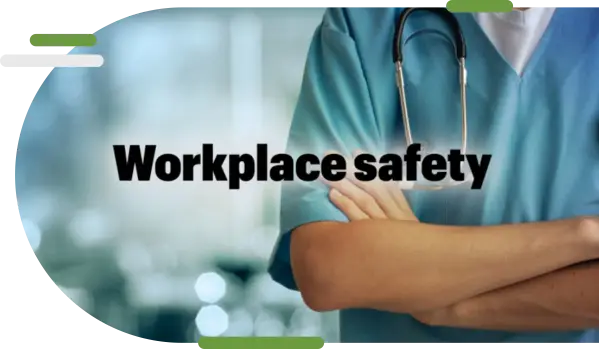 EMPOWING ADULT DAYCARE PROVIDERS

Save Time
Create Efficiencies

Improve Compliance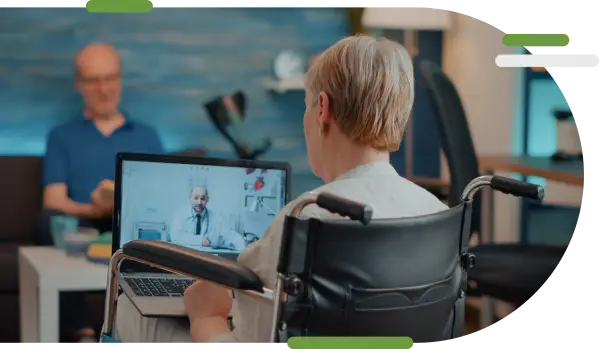 TREATMENT PLANNING
Spend less time on paperwork and more time with clients.
MyAdultDaycare provides all the elements necessary to quickly and easily develop formal treatment plans that satisfy the demands of Care takers, Adult Daycare providers, third-party payers, and state and federal agencies.
They include thousands of empirically supported, customizable, prewritten treatment goals, objectives, and interventions that target specific populations and areas of practice.
FORM BUILDER
One of the challenges in this sector is accommodating for the unique documentation needs of each care provider. So, MyAdultdaycare software enable users to develop and customize their own forms. Not only to create them but to then be able to complete and store them digitally within the system.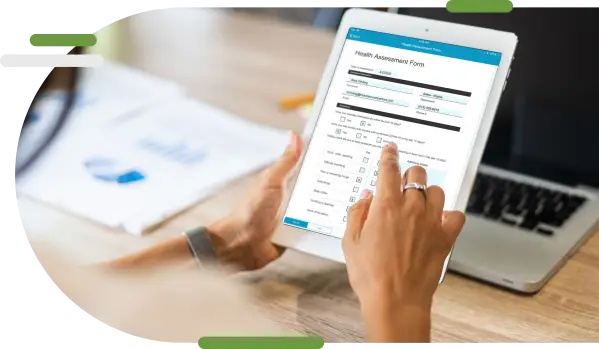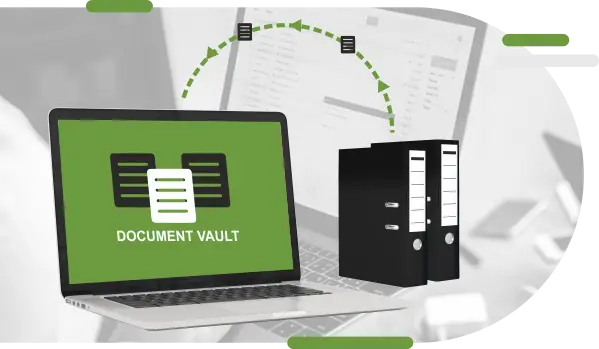 DOCUMENT VAULT
All patient management documentation can be stored securely in a MyAdultDayCare and provided immediately upon request. A variety categories allows to organize the document fast and in compliance with regulations. Reducing paperwork and automating record-keeping tasks will let your employees focus on patients and high-alert work while also lowering operational costs.
TASK MANAGEMENT WITH COLOBORATION
Empower your customer with one click tools and say goodbye to that lengthy paperworks, clunky file system with the steep learning curve. Manage all tasks and digitize your workflow with MyAdultDaycare Software intuitive interface.
Strengthen provider and patient relationships with a fully integrated engagement platform
Automating routine workflows helps users stay on track through notifications about scheduled events, urgent tasks, planned maintenance or training sessions, etc. It allows departments to quickly exchange requests and information, assign tickets to staff members and receive the needed help. Managers can view their team's progress and schedule in order to correctly distribute the workload.
Building Efficient & Collaborative Task Management Solution for AdultdayCare Centres
Effective task management is a priority at MyAdultdaycare. Our mission is to ensure that patients receive exceptional quality care at the right time, in the right setting, with the utmost compassion and efficiency.Using MyAdultdaycare Task Management, Care provides have streamlined workflows to enable better collaboration between departments. Learn how these efforts saved time, reduced denials and improved billing.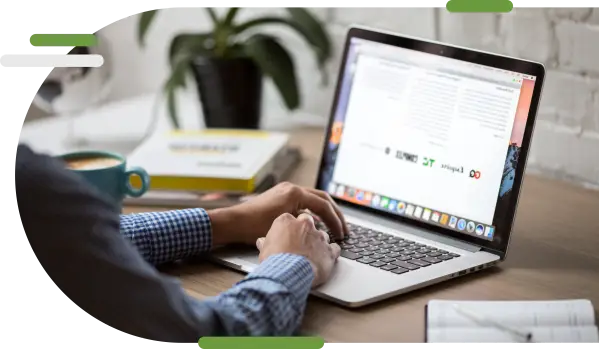 DIGITALIZE YOUR PROGRESS NOTE
Easy to upload and view all the medical records of patient's recovery and care. This can about the patient and serve as a record for the patient's time spent in the hospital's or clinic's care. No paper work needed for this important documents. This feature of our software can easily access from anywhere and helpful for patient health progress analysis.
ALL PROGRESS NOTE AT A PLACE

Record Objective Information

Record Assessment

Detail Care Plan

Detail Medications

Process of Intervention
ANALYTICS
Provide real-time, end-to-end financial, operational oversight, compliance and clinical reporting, detailed analytics and instant access to financial data. Improve efficiency with dashboards, automated scheduling of various services such as transportation, meals etc. MyAdultDayCare is designed specifically for Adult Day Services with small to mid-size portfolios and delivers the necessary tools, dashboards, reporting and notifications, as required for owners and managers.. This cloud based solution works with any browser, any device anywhere.